Finally, three and a half years after beginning it, I finished the quilt this summer, just in time to enter it in the County Fair.
My goal when I started designing it was to get it hung from the ceiling instead of folded and draped in the quilt nook, and look — I achieved it!!
 
I got a blue ribbon, which I was happy about, too. And the judge's comments were nice.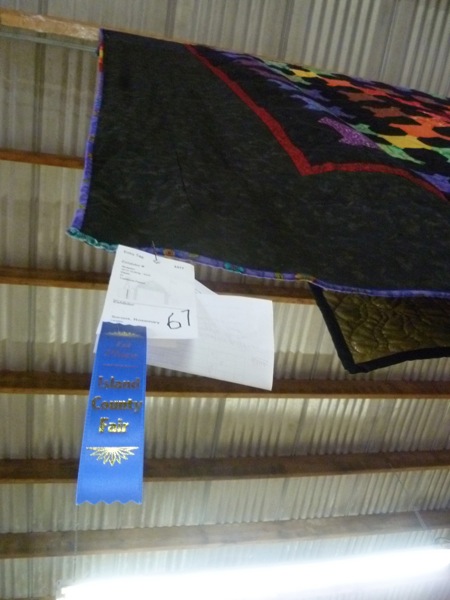 Considering this is the third quilt I've ever made, I'm pretty darn happy with it! And it looks great on our bed.